Mango Availability
See the table below to find out when the mango varieties will be available throughout the season.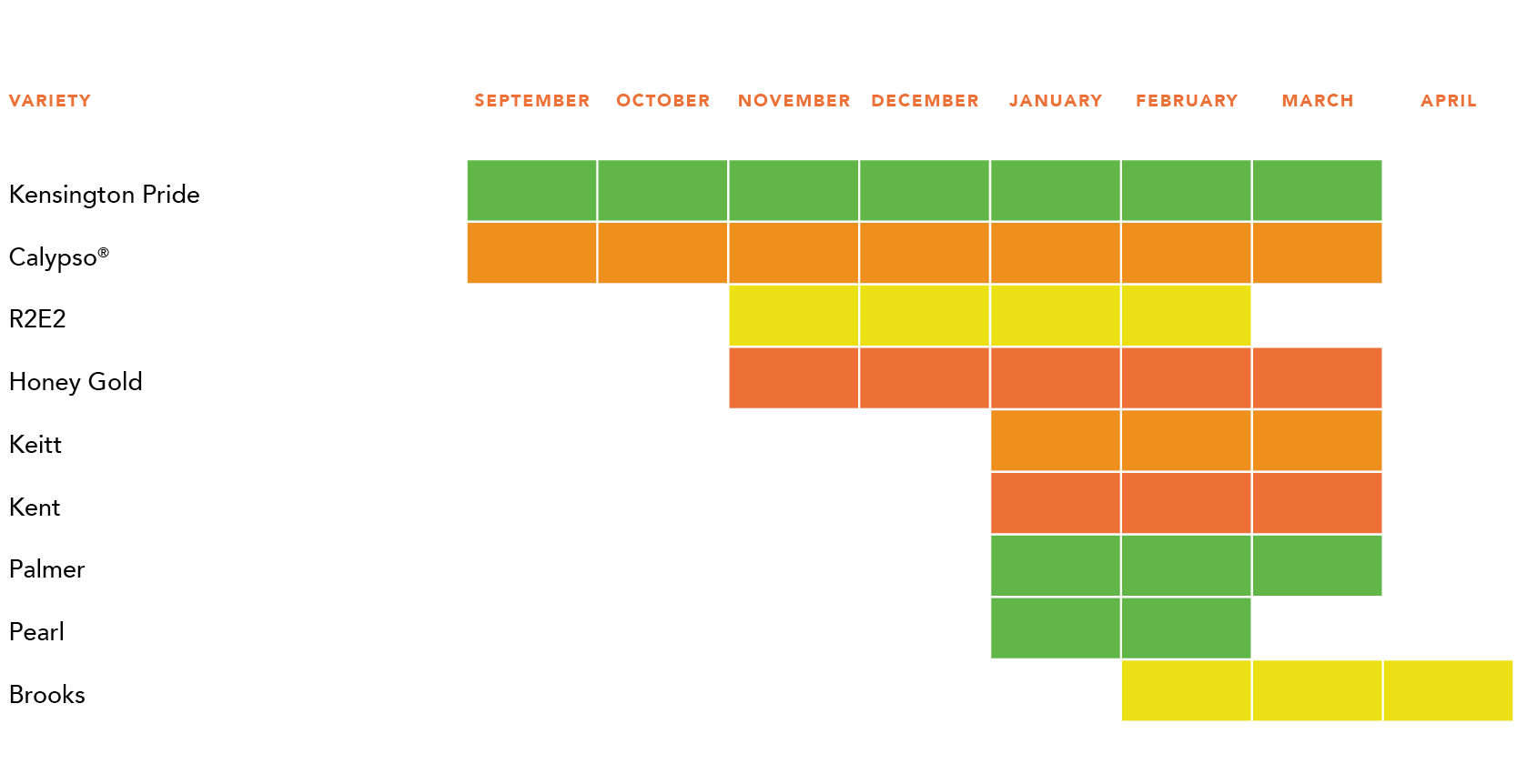 Back to news
Get in touch today!
At Membrillo, we believe it's all about communication.
We treat our clients as partners and work with you to provide the highest quality fresh produce in Perth and throughout WA, to help make your business more successful and as a consequence, our business too.